Monday, November 07, 2005
Several Links

Some great stuff on Instapundit today. (Okay, that's not saying anything new. How many bloggers start and end by checking Instapundit? Many if not most, I'd say.)

For example: I'm very much impressed with this man: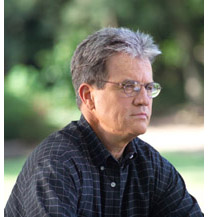 Follow the link to understand why.

Rioting in France, on the other hand, keeps getting worse:



With the rioting spreading to over 300 French towns and to other European countries as well, it's getting scary out there. Austin Bay has considerably more on the topic, with a good roundup of links.

This, on the other hand, sounds like good news:

Thousands have marched through Morocco's biggest city to protest against al-Qaida's decision to kill two Moroccan hostages in Iraq.

Holding banners and chanting "Muslims are brothers. A Muslim does not kill his brother" and "Yes to freedom, No to terrorism and barbarity", the protesters on Sunday marched through Casablanca, a city of six million and Morocco's financial capital.
According to some reports, more than 150,000 Moroccans participated in this peaceful demonstration against al-Qaeda. Wonderful!



|